Upcoming events:
Tactile Anatomy and Muscle Kinesiology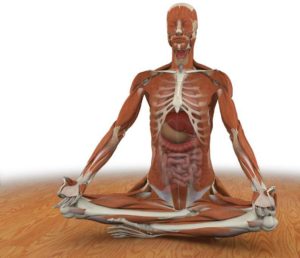 Palpation, and Recognition of what you are touching, is one of the most important skills anyone who works with the human body should possess.
This two day intensive will help you navigate the body with confidence, locate and palpate all muscles and bones, observe your clients movements and determine exactly which muscles are involved.
This class is for anyone whose profession and/or passion involves the human body, healing, or movement. In this two part class series you will dive deep into the full human anatomy through a fun and hands on learning group experience. You will learn:
• The Physiology of Touch and the importance of good Palpation Skills
• To Locate and Palpate Muscular Attachments (Origins & Insertions) and Actions for Major Muscles of the Entire Body.
• The principles of Kinesiology to accurately observe and analyze human movement
Feb 23 and 24th, 8 a.m.- 5p.m. at The Mandala Center
825 South Broadway, Boulder 80305
This is the first class being held at the new Mandala Center location and is being offered at a one-time introductory price of $325.00!
*EARLY BIRD TICKETS $250.00 BEFORE JAN. 1ST*
Limited to 20 people so get your tickets soon!
There will be an hour lunch break each day and the center is within a block of Lucky's Market, Murphy's, The Walnut Cafe, The Southern Sun and other restaurants. Feel free to bring light snacks, water, tea and coffee will be complimentary.
Check out the Facebook event page
About Todd Plymale-Mallory LAc DNBAO:
Acupuncturist and Physician of Chinese Medicine, Master Body Mechanic, Performance and Life Coach, Todd relocated to the Boulder in the fall of 2011 area bringing over 30 years of experience in the Cycling, Fitness, and Health industries to the Front Range.
Finding an elegant harmony in his clinical practice between Western Science and the Mind/Body/Spirit perspective of the East, Todd completed his Masters in Acupuncture and Traditional Chinese Medicine at Yo San University in Los Angeles in 2006. Then in 2009 he became a Diplomat of the National Board of Acupuncture Orthopedics (1 of less than 1000 in the US) and specializes in the treatment of Orthopedic and Sports related injuries. Although Todd treats patients from all walks of life, he has been blessed to work the world's Elite Professional Tri-athletes, Top Professional Road/Cross/MTB and Track Cyclists, Top Mixed Martial Artists, NBA Players and many other elite level athletes.
Beyond the clinic and classroom settings, Todd is currently working on developing continuing education curriculum for Acupuncturist and Massage Therapists, writing three different books and will be giving regular lectures, seminars and workshops on a variety of sports and health topics.