"Food is the mother essence of healing the rasa.., the taste of life." – Bri Maya Tiwari
Nutritional Therapy is an in-depth inquiry into balance, lifestyle, food consciousness and what serves us in our day to day lives. Our Nutritionists at the Mandala Integrative Medicine Clinic in Boulder, CO begin by looking at health from the most fundamental levels, and delving deeper into the mind-body-emotion connections that we see reflected in our food patterns.
Nutritional Therapy educational sessions will support you in looking at what is working, and what is not working in your health and food choices. Topics include health coaching, food, thoughts, movement, and communication with the self and others. We work with each individual to create a customized experience that will support you in your highest vision and purpose, creating more efficient use of energy via your diet and lifestyle.
Mandala Nutritional Therapists work with your diet, life style and clinical approaches to nutrition via diet, supplementation, clinical testing, food allergy diagnosis, and metabolic typing.
Our Nutritional Therapists work with many types of issues both acute and chronic, such as:
Cancer prevention and treatment
Prenatal care
Hypoglycemia and Type II diabetes
Chronic childhood illness
Eating disorders
Depression and/or anxiety
Practitioners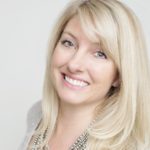 Dr Margo Gasta
DCN, RDN, CCH