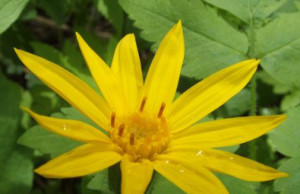 Herbal Medicine, or phytotherapy, has been used in primary care of disease for more than 20,000 years. In fact, modern pharmacology was birthed out the clinical use of plants and elements. Now, more than ever, we have the privilege of access to many countless systems of traditional and modern healing. 
We all use herbal medicine, from chamomile to aspirin, from breath-mints to laxatives, cayenne to tea. With so many approaches to complementary and alternative medicine, it can be difficult as a patient or client to decide which to choose, and what is effective or safe. As the medical profession opens further to the use of complementary therapies, it is crucial to communicate the profundity of these traditional healing systems, while also providing evidence for their efficacy. Herbs don't work like drugs do, but often are as effective. Many have met the physician that discredits all complementary therapies as "hocus pocus," and conversely have encountered alternative therapies that were ineffective, ungrounded, or harmful.
Medical or clinical herbalism at the Mandala Integrative Medicine Clinic in Boulder, CO offers to bridge evidence-based medicine with empiricism and tradition, providing guidelines for therapies that are not only safe, but truly effective. Clinical herbalism employs herbs from all systems, including traditional Chinese medicine, Tibetan medicine, Ayurveda, North American/native herbalism, European botanical traditions, and many more. Science and empiricism meet to provide answers to common questions: 
"Does this herb actually work?"
"How?"
"Is this condition real?"
"Do I need to take all these supplements?"
"Are these safe to take with my medications?"
"I read this thing on the internet that said…..is it true?"
In a nutshell, we strive to provide bologna-free therapies.
Working with this system, we establish effective regimes for addressing chronic and acute conditions, often collaborating with your primary care provider to determine the best route of care. We often work with gastrointestinal disorders, food intolerances, allergies, upper and lower respiratory conditions, genitourinary issues, immune imbalances, endocrinological issues, women and men's health, pediatrics, and much more.
Marco Lam
Licensed Acupuncturist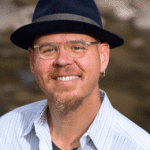 Todd Plymale-Mallory
LAc. DNBAO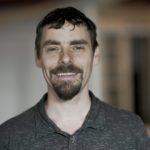 Bryan Rodriquez
Leela Parker