At the Mandala Integrative Medicine Clinic in Boulder, CO our Chinese Medicine practitioners treat the whole person. Click here to schedule an appointment with one of our practitioners in Boulder.
What is Chinese Medicine?
Chinese Medicine is a comprehensive medical system that has been used to diagnose, treat and prevent illnesses for over 5000 years. It includes not only Acupuncture but also Chinese herbology, bodywork, dietary therapy and exercise, and is based on traditional Chinese medicine principles. At Mandala, our Chinese Medicine practitioners offer all of these therapies at our clinic in Boulder.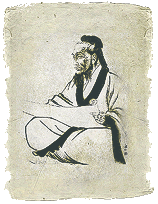 Chinese Medicine predates western medicine by thousands of years, and as a system stands on its own as a primary health care modality. It is founded in ancient Daoist philosophies that describe universal patterns of movement and balance. It approaches health holistically and views the mind, body and spirit as interrelated spheres of influence, each affecting the others.
At the Mandala Clinic in Boulder, our Chinese Medicine practitioners utilize Acupuncture, Chinese Herbs and Bodywork to strengthen the client's physical and emotional bodies. The intention is to control pain, prevent disease, alleviate chronic conditions, and enhance the quality and longevity of life. Our Chinese Medicine practitioners do not focus on treating a diagnosed disease alone. Instead, the practitioner focuses on discerning underlying patterns and conditions which harbor and perpetuate imbalances that manifest as disease and illness.
Acupuncture, Chinese herbology, bodywork, and the dietary and exercise therapies of Chinese Medicine influence energetic pathways, or "meridians," that bring the whole being into equilibrium. Current trends in health care show that by integrating these Chinese Medicine practices with western (allopathic) medicine, patients are able to enhance and deepen the effectiveness of their efforts to live healthier, more balanced and energetic lives.
Chinese Medicine Treats:
---
Insomnia
Fatigue
Allergies
Immune system deficiency
Eye, ear, nose and throat disorders
Supportive therapy for other chronic and painful debilitating disorders
Diabetes/Hypoglycemia
Fibromyalgia & CFS
Thyroid Conditions
Chemotherapy/radiation side effects
Attention Deficit Disorder/ADD
Preventative Health
Children's Health
Liver Problems
Shingles
Dizziness
---
Addictions
Smoking
Drug Addiction
Alcoholism
---
Anxiety & Depression
Fatigue
Circulatory Disorders
Hypertension
Palpitations
---
Gastrointestinal Disorders
Constipation/Diarrhea
Hemorrhoids
Indigestion/gastritis
Colitis
Food allergies
Anorexia
Ulcers
Gall Bladder Disorders
---
Gynecological Disorders
Fibroids
Pre-Delivery care
Endometriosis
Sexual dysfunction
Menopause
Post-partum care
Morning sickness
---
Pain Syndromes
Shoulder pain
Tendonitis/Neuralgia
Neck pain/stiffness
Paralysis/Numbness
Respiratory Disorders
Sore throat
Allergies/Hay Fever
Toothaches
Rheumatism
Knee pain
Arthritis/Joint problems
Colds/Flu
Sinusitis
Headache/Migranes
Sports Injuries
Back & Hip pain/Sciatica
Carpal Tunnel Syndrome
Asthma
Cough/Bronchitis
---
Skin Disorders
Acne
Herpes
Rashes/Urticaria
---
Urogenital Disorders
Bladder/Kidney problems/stones
Infertility
Sexual dysfunction
Urinary problems/UTI
Prostate problems
Stress incontinence
Chronic bladder infection
---
Practitioner