Mandala Integrative Medicine Clinic
825 S Broadway St.
Boulder Co 80305
Second Teir
Email marco (at) boulderacupuncture.net
Clinic 303-444-2357 
Cell 303-359-1161
Cancellation Policy
Please allow the clinic 24 hours notice if you need to reschedule an appointment. Cancellation of appointments with less than 24 hours notice will be charged for the full session.
*We offer a discount for those who walk or ride a bicycle.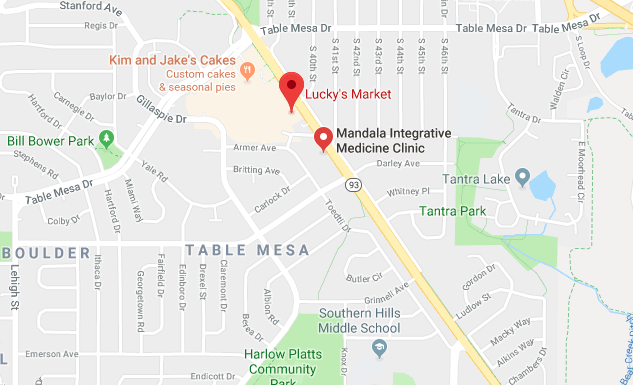 Please fill out all patient documents and bring them with you.